Steps to install ReFoxXII DEMO
1. download ReFoxXII files



ReFox_INSTALL_demo

- download and save the .zip archive to your local disk
- do not unpack it directly from the browser
- check the filesize after download
- unblock the compressed archive [ see details ]
- ReFox activation does not require admin privileges
- all steps must be done under the account of user of ReFox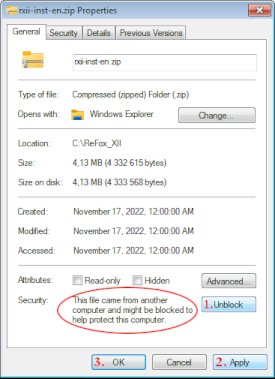 IMPORTANT:
the demo cannot be converted to full version,
you will receive the link for full version after purchasing ReFox
2. create new special folder for ReFox
(e.g. "C:\ReFox XII"
- do not install ReFox into common folder, desktop etc.)




and extract all files in the archive into this folder.


3. run setup program SET.ReFox.exe to install ReFox
- in case of any problems, see



FIX for some possible problems

- program doesn't start or fails
- virus warning
- program violation
- problem with help file

4. read the EULA



and confirm the agreement.


5. fill out your details in the form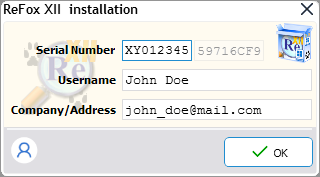 do not change the field 'Serial Number'
modify the fields 'User name' and 'Company' if necessary



---
Copyright © 1992-2019 by Jan Brebera, ComPro (CZ)
ReFox is a property of its author - Jan Brebera
Jan_Brebera is the holder of all rights relating to ReFox